Other Loan Options
Personal Loans
For life's surprises and mishaps, your membership with Progressions offers personal loans that fit your lifestyle and offers choices that are safe and affordable. A Progressions personal loan provides you with quick cash with very little collateral required.
Home/Equity
At Progressions Credit Union, we are proud to serve our members by helping them finance their dream home whether that is through a home loan, or a home equity loan from Progressions. We believe that if you buy your home in Spokane, then you should finance locally instead of using a big national bank. Progressions Credit Union – NMLS #784627
Savings/Certificate Secured
Earn exceptional rates on our share and certificate pledges.
Share Pledged
Certificate Pledged
Wealth/Credit Builder Loans
The Wealth/Credit Builder loan is ideal for members who do not have established credit or who are looking to repair their credit.
How does it work? We issue a loan with a maximum of 24 month term. The loan proceeds are deposited into a savings account which is frozen. You make monthly payments to this loan. Once the loan is paid off, you not only have established credit history, you have established a savings account too! The rate for this loan is 6% above the interest rate of the savings account that secures the loan.
Find the Right Car
Search our inventory
Research a Vehicle
Customize new car models.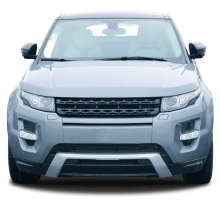 Find a Dealer
Get maps, car listings and price quotes.